Other Data Resources
Explore Additional Talent Development Data
---
Access more data resources from across the talent development network to better understand the state of talent in Colorado.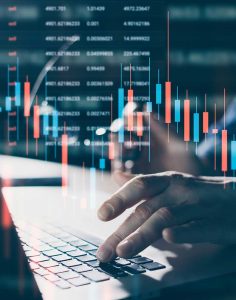 2022 Colorado Talent Pipeline Report
The annual Talent Pipeline Report analyzes and explains relevant labor market data, highlights talent development strategies, and provides data-informed recommendations to enhance the talent pipeline in Colorado.
---
2022 Higher Education Return on Investment Report
The annual Return on Investment report assists lawmakers, taxpayers, students, and families in understanding the value of postsecondary education in Colorado.
---
CDLE Labor Market Information Gateway
Colorado's labor market information system is designed for job seekers, training providers, workforce professionals, and others seeking easily accessible career and labor market information, and provides fast access to a complete set of labor market research tools.
---
CDLE Labor Market Information Tableau Dashboard
The LMI Tableau Dashboard provides interactive visualizations of Colorado labor market information, including a labor market overview, job openings and labor turnover, Colorado labor force demographics, and characteristics of Colorado's labor force.
---
DOLA State Demography Office Dashboard
The Colorado State Demography Office provides demographic and economic information for Colorado regions, counties, and communities through their demography dashboard.
---
OEDIT Rural Data Dashboard
The Rural Data Dashboard contains a collection of monthly and quarterly economic data for each county in Colorado. Utilizing a collection of data from various sources, the Rural Data Dashboard provides timely economic information to support economic development initiatives in rural Colorado.
---
Colorado Future Jobs
This tool, developed by Indigo Pathways, aims to help policy makers, program developers, and employers understand the future of Colorado's job market. Through this tool, data can be disaggregated by county in order to help users understand current, local workforce dynamics.
Empowerment Score
The Empowerment Score provides a birds-eye view of the indicators of economic mobility for Colorado's frontline workforce. It measures individual, community, and economic characteristics that lead to greater employment stability and increased wages for Colorado workers, and helps state and local decision makers to increase opportunities for individuals to improve their economic status.