Population
Colorado Population Trends & Statistics
---
Aging and migration patterns have a large impact on the workforce.

Colorado Population Projections 2010 to 2050
While the overall population is projected to increase, Colorado faces expected slowdowns in population growth.
---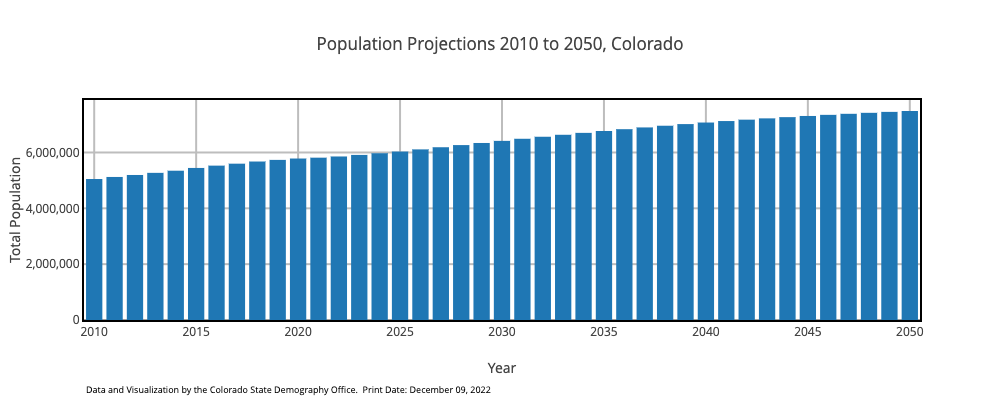 Projected Population Change by Age Group
The majority of Colorado's projected population growth is expected to come from the 65+ age group.
---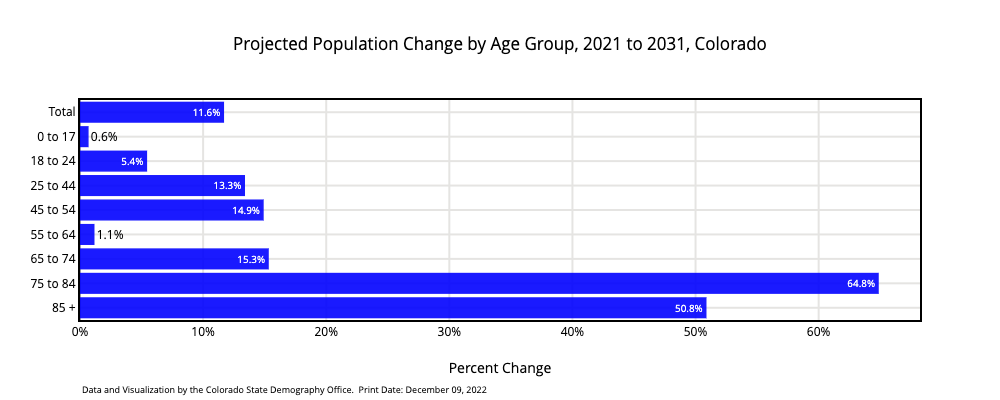 Colorado New Jobs and Net Migration
Job openings have a strong correlation to the level of migration to the state.
---
Top 15 Countries of Birth for Colorado Immigrants in 2022
Colorado's immigrant community is growing and diversifying.
---